Viscose - Jade - 1/2 metre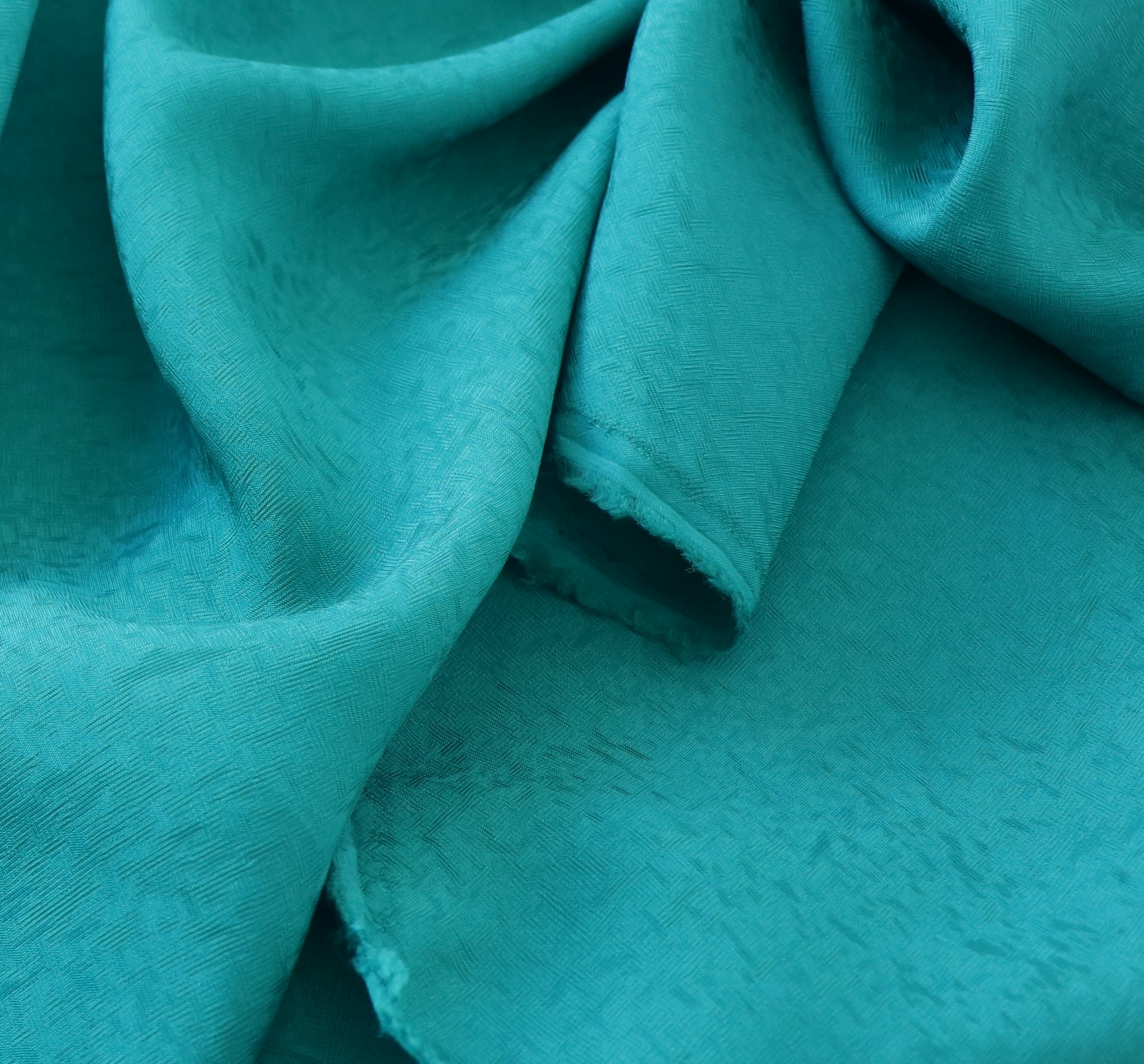 Viscose - Jade - 1/2 metre
Prices are calculated per half metre and in NZD.

Fabric Composition: 100% Viscose
Colour description: Lilan
Selvage width: 135cm
Weight: Light weight
Drape Factor: 5
1 - Stiff as a board (like heavy denim before it's been washed and worn in)
2 - More stiff than drape (eg linen)
3 - Medium Drape (most woven cottons eg lawn) or medium weight sweater knit.
4 - Mostly drape with a little stiffness (eg chambray)
5 - Fluid (rayon and viscose)
Opacity: Sheer
Garments/Patterns suggestions for this fabric: Magical Viscose! Because of the beautiful drape this fabric lends itself to shirt patterns like Deer and Doe's Melilot Shirt, Archer and Alder Shirt/Dress by Grainline Studio and Kalle Shirt/Dress by Closet Case Patterns. Also easy to wear summer tanks like the Silk Cami by Sew Over It and Ella Tank by Liola Patterns. Please note: this fabric is sheer so depending on what you are making and the look you are going for you may need to line this fabric.
How to wash: We highly recommend pre-washing your fabric in the same manner that you intend to wash the finished garment.
Fabric is sold by the half metre (0.5m). Orders will be cut as a continuous length, select 1 for 0.5m, 2 for 1.0m, 3 for 1.5m, etc.
We have taken the utmost care to represent the colours of our fabrics accurately. However, each computer or smartphone screen may show these colours differently. For this reason we do not guarantee colour representation.
We are happy to send you a sample, just email us at fabricdrop@outlook.com