Premium Sports Sublimation Polyester - Sangria - 1/2 metre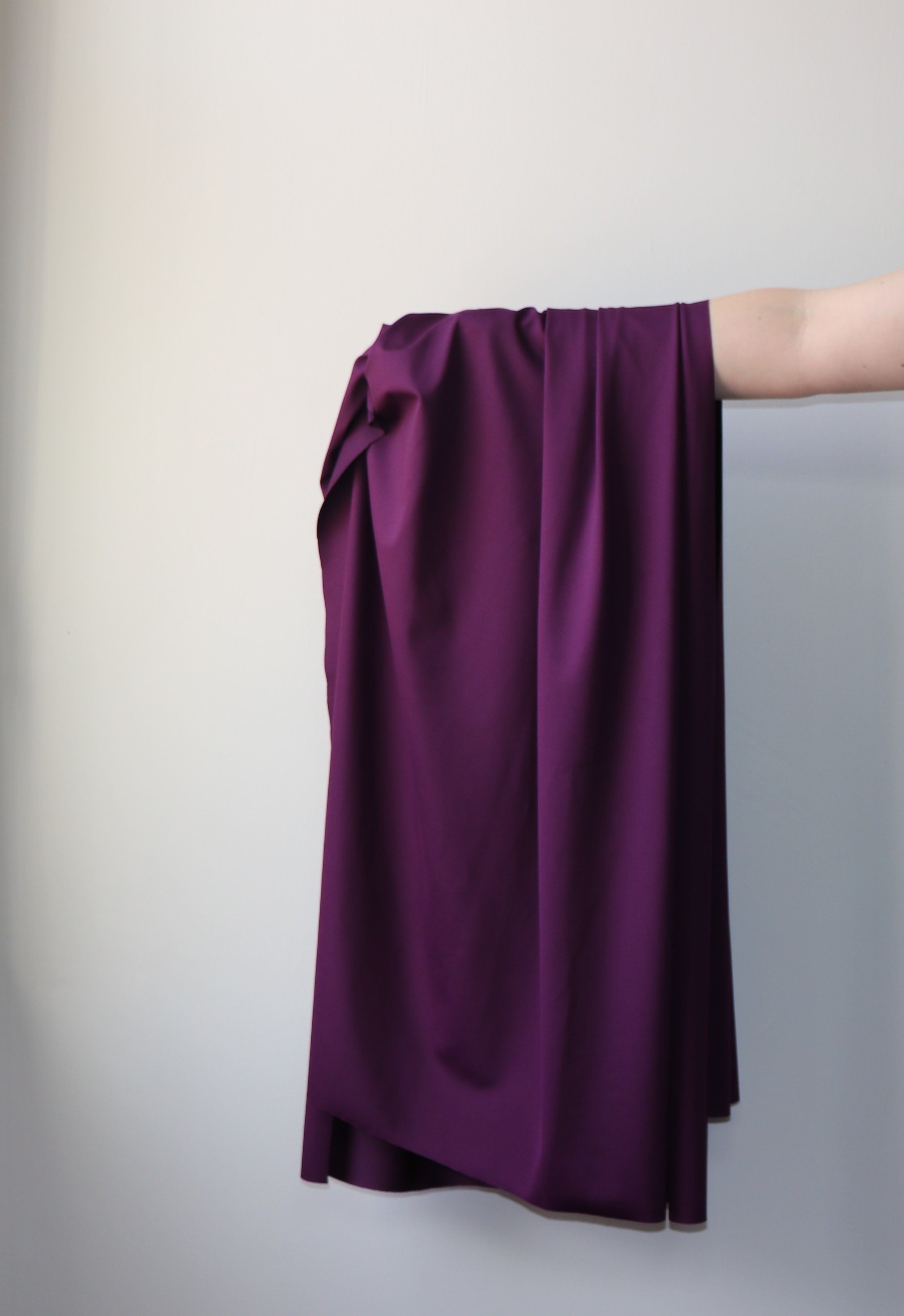 Premium Sports Sublimation Polyester - Sangria - 1/2 metre
Prices are calculated per half metre and in NZD.
Fabric Composition: 74% Polyester 26% Elastane
Colour description: Sangria
Selvage width: 150cm
Weight: 250gsm / medium weight
Drape Factor: 4
1 - Stiff as a board (like heavy denim before it's been washed and worn in)
2 - More stiff than drape (eg linen)
3 - Medium Drape (most woven cottons eg lawn) or medium weight sweater knit.
4 - Mostly drape with a little stiffness (eg chambray)
5 - Fluid (rayon and viscose)
Opacity: Opaque
Garments/Patterns suggestions for this fabric: Sports Sublimation Polyester is a warp knit fabric with performance features that are perfect for sportwear as well as swimwear. Providing superior performance properties, this fabric is sweat absorbing, quick drying, plus cool and comfortable to wear due to its advanced technology yarn construction.
Where do we begin with pattern suggestions… if you are thinking of leggings then why not try the Sloane Leggings by Hey June, Avery Leggings by Helen's Closet, Virginia Leggings by Megan Nielsen, Manila Leggings by Seamwork Patterns, Manta Wave Leggings by Named Clothing or the Ooh Lala Leggings by Papercut Patterns.
Another option for this fabric is making a gorgeous swimsuit or sportsbra etc.
How to wash: We highly recommend pre-washing your fabric in the same manner that you intend to wash the finished garment.
THE SECRET BEHIND A LONG LASTING SPORTS GARMENT
Cold hand wash or gentle machine wash with mild detergent. Do not soak. Do not bleach. Do not spin dry. Do not dry clean. Do not iron. Do not tumble dry. Line dry out of direct sunlight.
Fabric is sold by the half metre (0.5m). Orders will be cut as a continuous length, select 1 for 0.5m, 2 for 1.0m, 3 for 1.5m, etc.
We have taken the utmost care to represent the colours of our fabrics accurately. However, each computer or smartphone screen may show these colours differently. For this reason we do not guarantee colour representation.
We are happy to send you a sample, just email us at fabricdrop@outlook.com
You Might Also Like